1. Manufacturing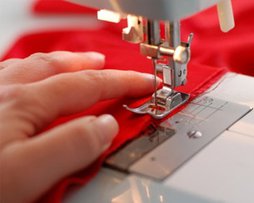 Our manufacturing line includes:
The bulk production of school uniforms and sport uniforms for a variety of local primary and secondary schools.
The bulk production of overalls, coveralls, lab coats and shirts for the Services Industry compliant with OSHA.
The production of Round Neck Tees, Polo Shirts and bandanas for various sporting bodies; organisations and companies.
We also cater to the Hospitality Industry, providing aprons, sheets and pillow cases.