2. Screen Printing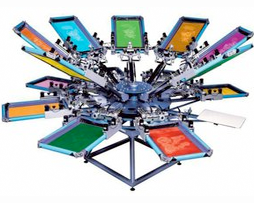 Our Screen Printing line includes work coming directly from our Manufacturing line as most customers rather get their logos and other art at a one stop shop.
However, some of our customers would also bring tee-shirts or polos sponsored by others for us to put their artworks on.
We use Pantone colours for all solid artworks and, for well detailed technical artworks we use CMYK.
All our graphics are done in-house by a certified graphic artist.